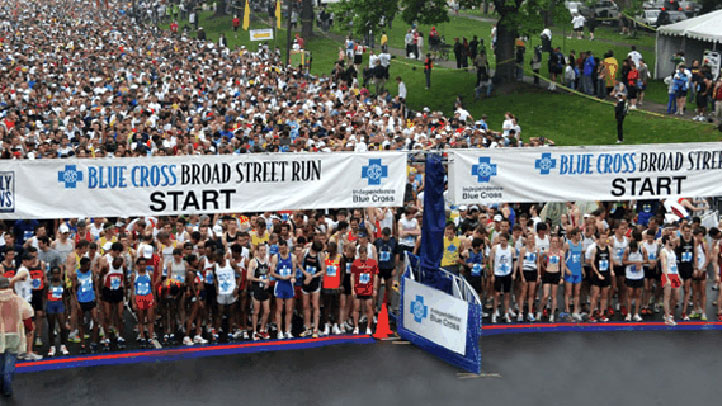 Update: The Broadstreetrun website released the following statement regarding registration.
Regular Registration for the May 6, 2012 Blue Cross Broad Street Run has reached its capacity.

Registration for the Blue Cross Broad Street Run has exceeded our wildest expectations with over 30,000 runners registering in a record five hours. We apologize for the many runners who have tried repeatedly today to enter into the race and because of this we are going to have a second chance lottery for an additional 2500 runners to be permitted into the event.

The lottery link will be posted on the front page of www.BroadstreetRun.com later this evening and runners may enter the lottery at any time between now and February 24th. With the lottery chosen over the following weekend.

It is with deep appreciation to the entire running community for making this event the success that it is.

We are committed to put on a first class event as we have in the past. Additional opportunities to enter the race are also available through the official charity of the Blue Cross Broad Street Run, the American Cancer Society and you may access their link here acsdetermination.org/broadstreetrun.
Local
Breaking news and the stories that matter to your neighborhood.
---
Within minutes of opening online registration Wednesday, the 2012 Broad Street Run servers slowed severely, causing many unhappy runners to flood Twitter and Facebook.
.sfywdgt_header {display: none !important;} .sfywdgt_storydescription {display: none !important;} .sfywdgt_footer {border: 0px !important;} .sfywdgt_body {border: 0px !important;} li {list-style-type: none !important;}[View the story "Broad Street Run Registration Volume Slows, Doesn't Crash Servers" on Storify]