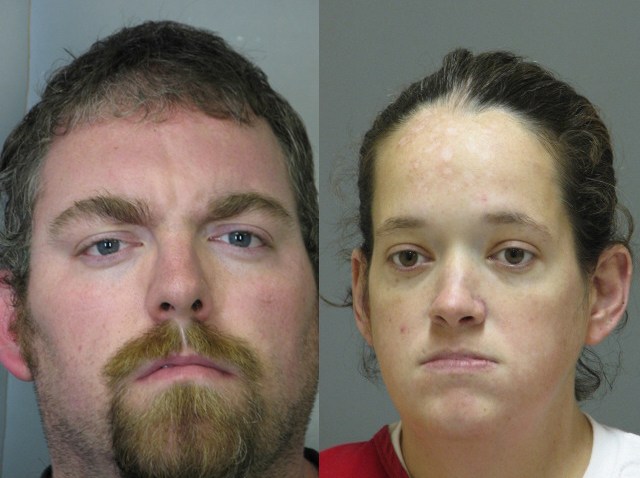 A Delaware commissioner reduced bond for the married couple who admitted to putting their newborn baby in a plastic bag and throwing the infant away in a dumpster in early November.

The couple told police the baby was still born, said police.

Dereke, 27, and Jeanne Moore, 28, were arrested Nov. 9 on charges of abuse of a corpse and third-degree conspiracy and originally held on $10,000 bond. Court of Common Pleas Commissioner Joseph Maybee reduced bond to $5,000 each Wednesday.

The couple was arrested after Bayhealth Medical Center notified authorities that Jeanne arrived at the hospital on Monday for treatment of vaginal bleeding often associated with recent childbirth. Jeanne had told hospital staff that she gave birth to a stillborn baby and her husband put the infant in a trash bag and drove to the Hampton Inn on North Dupont Highway in Dover to throw it away in a dumpster.

The Moores have three other children.

While there's no word on results of the autopsy on the baby, if the couple is released they will live under house arrest at separate homes with family members and GPS devices will record their locations.

The next court appearance is scheduled for Jan. 6.
Copyright AP - Associated Press