A man found the body of his father inside a Southwest Philadelphia home Tuesday afternoon.
Investigators say a neighbor heard a struggle inside 78-year-old Joseph Daly's home on the 6300 block of Theodore Street and called 911. When police initially responded they didn't see any damage to the front entrance of the home and left.
Daly's son then checked the home after not hearing from his father in a few days. Investigators say the son noticed the back entrance was broken into. When he went inside he found his father unresponsive on the living room floor. He was pronounced dead by a medic at 2:30 p.m.
Police say the suspects broke into a rear window of Daly's home, beat and strangled him to death, and then stole his van.
Police also believe Daly was targeted a week prior to his death. [[381578881, C]]
"We received information that he was assaulted and possibly robbed about a week prior but it was not reported to police," said Philadelphia Police Captain James Clark. "Obviously we're going to look into that."
Local
Breaking news and the stories that matter to your neighborhood.
Officials say Daly was a neighborhood handyman who had lived in the area for at least 50 years.
Daly's stolen vehicle is a dark blue 2003 Ford E 150 van with white rear panel doors and the Pennsylvania tag "PD5338Z."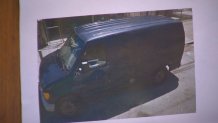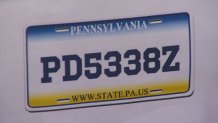 If you have any information on Daly's death, please contact Philadelphia Police.