A day after an arrest was made, the father of an 18-year-old girl who was killed in an apparent road rage shooting is speaking out and demanding answers.
"We're still upset and angry and we still want answers as to why this happened to our daughter," Rodney Roberson said.
Roberson's daughter Bianca Roberson was driving on Route 100 in Chester County on June 28. As she tried to merge into a single lane, a driver of a red pickup truck identified by police as David Desper, 28, also tried to merge, investigators said. Desper then allegedly pulled out a .40 caliber handgun and opened fire, shooting Roberson in the head before fleeing the scene. Roberson died instantly.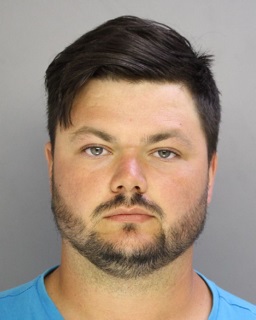 After a four-day manhunt that stretched across New Jersey, Delaware and Pennsylvania, Desper turned himself in to police early Sunday morning.

Local
Breaking news and the stories that matter to your neighborhood.
While investigators have said they believe Desper shot Bianca in a fit of road rage, her father believes he had a different motivation.
"To shoot her in the head. It wasn't road rage," Rodney Roberson said. "To me it was a hate crime."
For now, Chester County District Attorney Tom Hogan hasn't said the crime was racially motivated. Officials still continue to investigate why the shooting occurred however.
"I want them to throw the book at this guy," Rodney Roberson said. "Throw him under the jail. He took my daughter."
Investigators collected evidence at Desper's home in Trainer, Pennsylvania. Police are also going through thousands of tips.
Roberson told NBC10 he had no indication his daughter was in trouble before she was shot and killed. He also said she had driven down that stretch of Route 100 several times and wasn't aggressive enough to ride side by side with another driver.
"My daughter is too scary to do anything like that," he said. "She wouldn't have done that."
A roadside memorial made up of flowers and keepsakes was created at the mile marker where Bianca was killed. The teen girl would have attended Jacksonville University in the fall. Bianca's older brother died of heart disease in 2013 at the age of 22. A GoFundMe was created to raise money for her family.

Life of Teen Fatally Shot in Road Rage