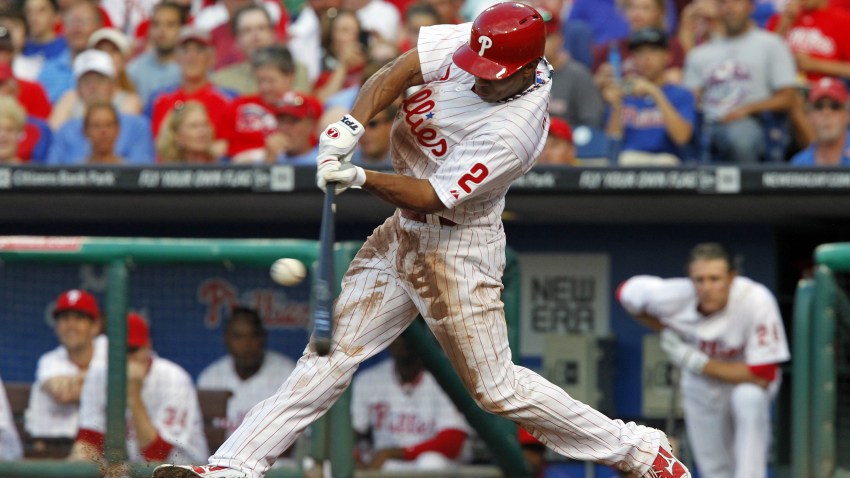 Last winter, Ruben Amaro was tasked with having to rebuild the team's outfield in the light of losing both Shane Victorino and Hunter Pence. It would be a tall order, thanks to a lack of Major League-ready talent at the minor league levels and a payroll without room to spare.

And as easy as it would have been to sign some of the available free agent outfielders (Nick Swisher, Michael Bourn, B.J. Upton), Amaro went in another direction (thank goodness, because B.J. Upton was ghastly) and traded for Ben Revere, a 25-year-old outfielder from the Minnesota Twins.

The bounty for Revere – RHP Vance Worley and minor league RHP Trevor May – was not a costly one, and by most accounts, the Phillies got the most out of the trade, despite Revere having zero career homers. Given his age, cost, and the notion that he should only get better, the Revere trade was one of the better moves on Amaro's resume.

Unfortunately, Revere got off to a rough start with the Phillies, thanks to a month of April that saw him hit .200 with one extra base hit and all of four walks. Call it a bad plate approach, call it nerves, or call it bad luck, but it was pretty much the worst start imaginable for a hitter than many believed could supplant Jimmy Rollins at the top of the order.

But that was the worst of it for Revere, as he managed to put together a respectable season despite losing playing time following his early-season slump. He hit .347 the rest of the way, with a .312 average in May, a .354 average in June, and a .388 average in July. If not for Domonic Brown's video game-like tear through opposing pitchers, Revere might have been the most entertaining hitter over the course of the summer.

That is a big "might," though, because while Revere did offer plenty of singles and a handful of doubles, he was pretty much useless when it came to power. His .352 slugging percentage ranked 231st in the Majors among hitters with at least 300 plate appearances. Not for nothing, it's still six better than Jimmy Rollins.

But power has never been, nor will it ever be, Revere's game. His value in the lineup is hinged almost entirely on his speed. It's his greatest asset, and it's why he can turn a bunt or a ball deep in the hole at shortstop into a hit more than anyone else. He'll get his doubles and his triples, but he's a speedster first, and always.

On defense, Revere was a bit of a mixed bag. He's got a bad arm, but he's fast enough to track down most balls hit out near him. He wasn't considered one of the better defenders this season by the advanced defensive metrics, but he's no slouch in center, and he figures to only get better the more he plays the position.

Unfortunately, Revere's season was cut short thanks to a broken foot suffered during an at-bat in July. It was a tragic fate for the outfielder, who had just got his average above .300 following his slow start. The good news is that Revere should be good to go come Spring Training.

While not without it's shortcomings, Revere's first season in Philadelphia was a good one, and should provide a healthy amount of positivity for 2014.