A black bear has been captured near a Bucks County shopping center.
The bear was first sighted around 9:30 a.m. Thursday near Street Road and Valley Square Boulevard in Warrington, Pa., according to Warrington Police.
The wooded-area is located near a busy Wegman's supermarket and The Shops at Valley Square shopping center.
Officials with the Bucks County Fish and Game Commission eventually located the bear and were able to snag it with a tranquilizer shot. The animal, which had a tag on its ear, then scurried high up in a tree.
After spending about 30 minutes aloft, the bear fell to the ground where it was taken away by state wildlife officials.
More than a dozen people took photos with smartphones as officials put the bear, on a stretcher, inside a large holding container.

Fish and Game Commission representatives say the bear is around 2-years-old.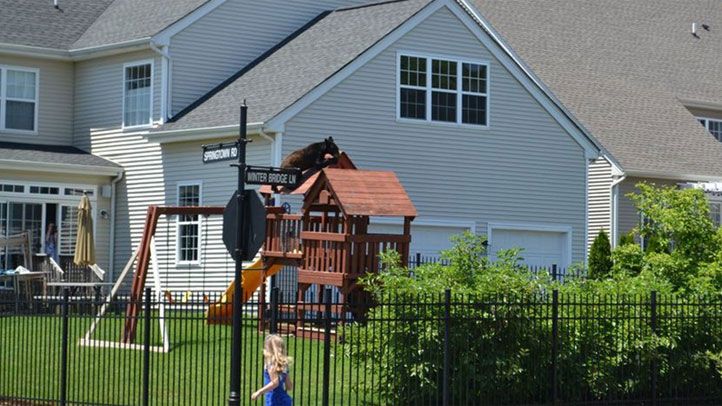 Officials say the bear has not been in the area before, but is believed to be the same animal seen Wednesday in neighboring Buckingham, Pa.
A NBC10 viewer captured a picture of the bear sitting on top of play equipment in the backyard of a home at Springtown Road and Winter Bridge Lane.
Officials have not said whether they will release the bear back into the wild or keep it in captivity.