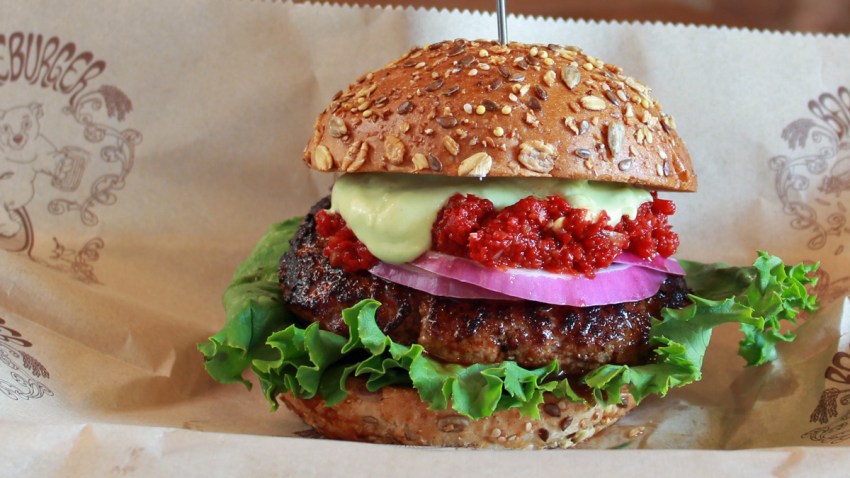 Burger lovers in Philly rejoiced when a New-York-based craft burger joint recently opened its first location in the City of Brotherly Love.
Bareburger -- known for its exotic selection of meats including bison, elk, duck bacon, wild boar and the new-at-the-Philly-location goat -- recently opened its doors at 1009 Walnut Street.
The burger chain promises organic burgers as well as salads, fried chicken and salads.
Local
Breaking news and the stories that matter to your neighborhood.
"The 'bare' being a nod to the choice to use organic ingredients free of hormones, pesticides and other unsavory elements," said the company.
The company said that the Philly location has been well-received so far.
"We're so excited to be a part of the Philadelphia community," said CEO Euripides Pelekanos. "We could not be happier to be in the city that knows, demands and respects good food. We strive to have a fun and welcoming atmosphere, and look forward to welcoming in customers in Philadelphia for a good time and great burgers."
Since opening its first location in June 2009, Bareburger has expanded to 20 restaurants in New York, Pennsylvania, New Jersey, Connecticut and Ohio.
But the Philly store opened right around a time of controversy on the Philly burger scene after Eagles star running back LeSean McCoy left a 20 cent tip at Northern Liberties burger joint PYT. Bareburger put out a challenge to Shady last week.
Hey @CutonDime25 heard you like burgers & good service in Philly? Your meal will be .20 cents if we aren't the best burger you've ever had! — Bareburger (@Bareburger) September 12, 2014
No word yet on if McCoy is a Bareburger guy.