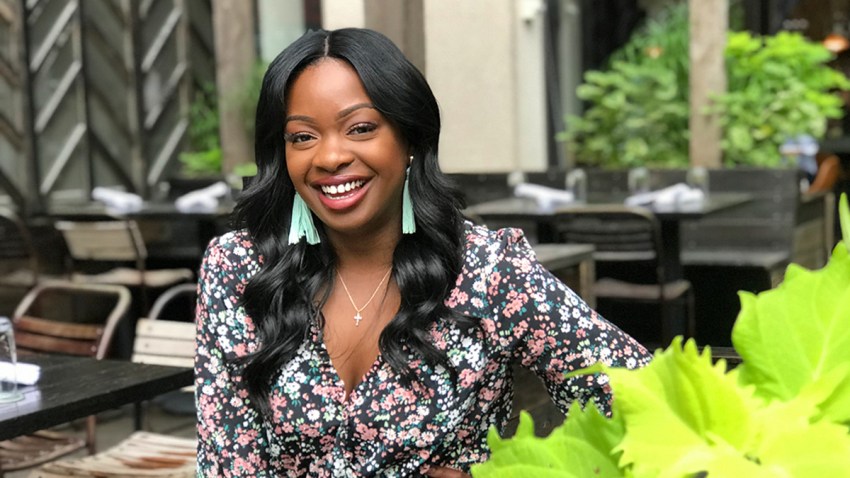 "The biggest adventure you can ever take is to live the life of your dreams." – Oprah Winfrey
From hanging out with friends to posting about it on Instagram, I'm an ordinary Philly girl whose dreams came true.
My story begins in Northeast Philadelphia, where I've lived my entire life. As a little girl, I was always bursting with energy. I performed "sold-out" variety shows in my living room with my younger brother and wrote my own TV and movie pitches.
Local
Breaking news and the stories that matter to your neighborhood.
My mom tried to guide my creativity, so I took ballet and tap lessons throughout preschool, karate classes in middle school, vocal and guitar lessons in high school ... the list goes on.
Folks would ask me all the time what I wanted to do for a living. When I'd tell them, few would ask the important follow-up question: why?
What shapes me? What made me a lifestyle reporter? And what made me Philly Live's new host?
It all goes back to my childhood in the great Northeast. Philly is more than just my hometown; it's my heartbeat.
I didn't just grow up here, I was cultivated here. My core values stem from my family, female entrepreneurs who have been in business for the past 40 years.
Their sacrifice is part of my reason why. It's stories like theirs that often go untold, and I wanted to work in an industry that could help them tell it. My love for what I do has a lot to do with who I am.
But there's more, of course. Here are 5 interesting facts about me:
1. I'm engaged! Planning a wedding has not been easy, but I can't wait to marry my best friend in Spring 2020! #FromLoveToLubin
2. I am a little scared of dogs, but I love my cat Oreo! She's my family's first and only pet. We got her at 6 weeks old and she just turned 16 in August 2019. To this day, my friends make fun of me for referring to her as my sister.
3. I don't drink coffee. I just never got accustomed to the taste. However, I love me a good salted caramel Frappuccino! Remember when I told you I was bursting with energy? Turns out coffee would just make it worse.
4. If I didn't work in television, I would pursue a career in music. In college I worked as a radio host and board operator for three years. A lot of people were certain I'd make a career out of it, but I discovered I loved broadcast journalism even more.
5. I am probably one of the silliest people you'll ever meet. It's hard to get me to stop laughing. It's a gift and a curse.
Now that you've gotten to know me, I would love to get to know YOU! Join our Philly Live Facebook group – 100% curated by me!
So don't be shy (I'm not!) Let's chat!
And thanks for bringing me into your home each weekday on Philly Live, at 11:45 a.m. only on NBC10!