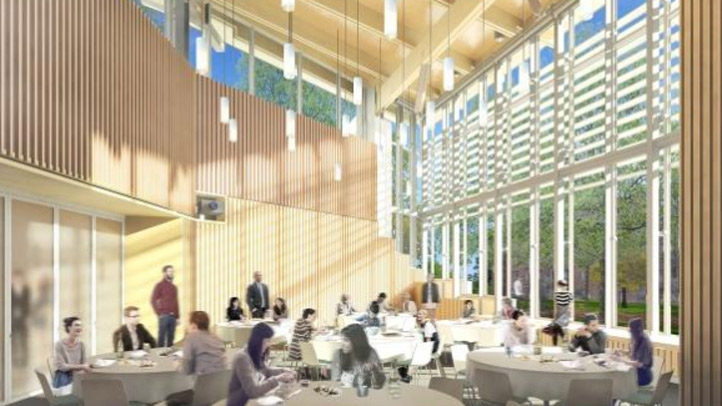 Most college freshman move into their dorms having a basic idea of what to expect—a room, a place to do laundry, a kitchen if they're lucky and a supervisor to make sure no one burns the place down.
But imagine if they could chose to live on a floor full of people with the same major as them, with professors for neighbors and events catered to what they're studying.
The University of Pennsylvania's College House residential system began in 1998 and occupies everything from historic buildings to high-rose towers built in the 1970s. Now it's building its first-ever residential facility specifically designed as a college house. Previously, older buildings were retro-fitted to accommodate the student/faculty mix.
Local
Breaking news and the stories that matter to your neighborhood.
The 198,000 square-foot building, bound by 33rd and 34th, Walnut and Chestnut streets, will house 350 undergraduate students along with faculty and staff. It contains its own dining venue, seminar rooms, a media center and large multi-purpose space. The University also took student's requests into consideration and built the layout with green space, placing a central courtyard between the buildings that is large enough to host outdoor events. Read more about this story on PBJ.com
Also on NBC10.com: