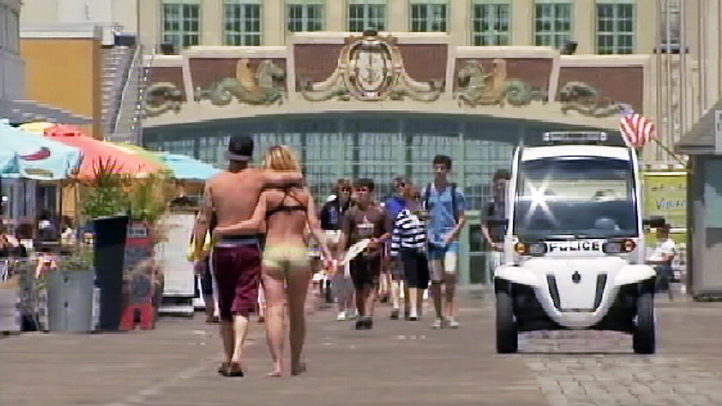 NJ city scraps boardwalk bathing suit ban
It's no longer against the law to wear a bathing suit on the boardwalk in Asbury Park.
The city council in the New Jersey shore town on Wednesday voted to repeal a 1958 ordinance that restricted swimsuits to the beach.
Local
Breaking news and the stories that matter to your neighborhood.
The ordinance said: "No person clad in bathing attire shall be on the boardwalk or the public walks adjacent thereto."
Former Councilwoman Louise Murray pressed the council to enforce the ordinance, saying allowing boardwalk bar and restaurant patrons to wear skimpy attire threatened Asbury's "classy" image.
Current Councilwoman Sue Henderson tells radio station New Jersey 101.5 that times have changed and we need to change with them.
Changing rooms that once were connected to the beach by tunnels and catwalks disappeared years ago.
Copyright AP - Associated Press