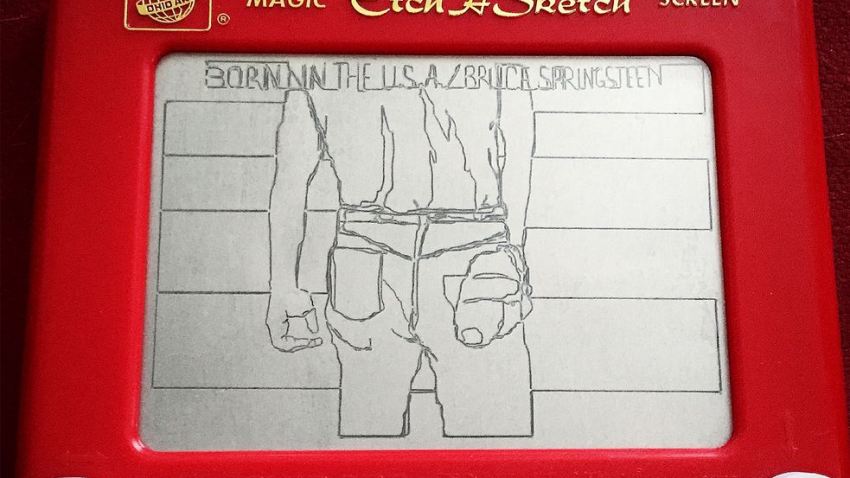 Some iconic album covers are getting a face-lift of sorts from a Philadelphia-based artist. Her medium of choice isn't a pencil, pen or even crayons. Instead, 30 year-old Alli Katz uses the white knobs on her red Etch-a-Sketch to transform the likes of Bruce Springsteen's "Born in the USA," and the Beatles' "Abbey Road" into a mechanical masterpiece.
The left knob creates horizontal lines while the right makes vertical ones. When you turn both at the same time you have the ability to create diagonal lines and it seems Katz has perfected this technique as her creations are far from the boxes and mazes most people are able to produce.
This kind of art form takes patience and perseverance as Katz explains that sometimes she has to start over several times before she gets the image just right. One that proved especially difficult for her was Fleetwood Mac's "Rumors" album art.
Local
Breaking news and the stories that matter to your neighborhood.
"Sometimes I have to start a really simple one six or seven times because there is something off about it and there's no way to cover up mistakes," Katz told Fast Company Connection.
The other dilemma with Etch-a-Sketch art is that the image can be shook off easily and with only four or five Etch-a-Sketches in her collection she must often scrap one picture to start a new one. Don't worry though, before Katz shakes it off, she makes sure to Instagram her works of art including one of her recent renderings of Taylor Swift's "1989."