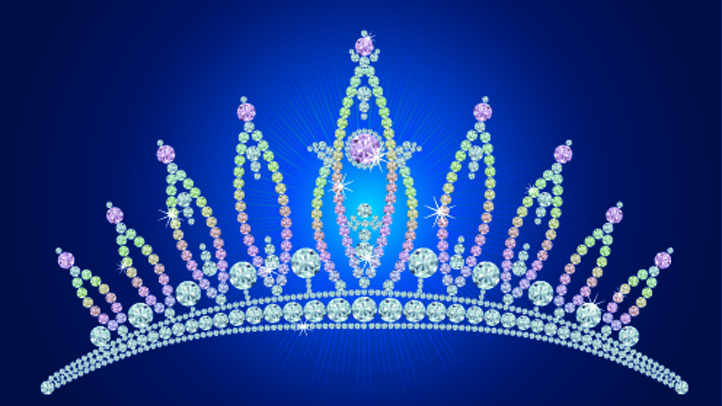 When Joanna Krawczyk of Biglerville ran for Pennsylvania Apple Queen in 2012, she said she was nervous.
"I was scared to death of public speaking," the 18-year-old explained to the Gettysburg Times.
But after winning the 2012 contest, she has spoken to countless Pennsylvanians about Adams County's top agricultural industry — and feels she is the better for it.
Local
Breaking news and the stories that matter to your neighborhood.
"I don't think it's anything I'll be able to replicate," she said last week. "It's one of the best decisions I've ever made."
A senior at Biglerville High School, Krawczyk will hand her crown to the 2013 Pennsylvania Apple Queen at the Apple Blossom Festival on May 5. But until then, she is reflective of her time advocating for apples.
"It's sad that it's almost over," said Krawczyk.
Like many Apple Queens before her, Krawczyk hails from Biglerville, where apples adorn light poles and spill out of market bins and orchards line the roadways.
Her father is an entomologist at the Penn State Fruit Lab, and she has worked at Adams County Nursery and at Hollabaugh Brothers Inc.
"It just sort of draws you in," she acknowledged.
That experience, said Pennsylvania Apple Queen Coordinator Sandy Kime, is what has made Krawczyk a valuable resource for the apple industry over the past year.
"She did a great job," said Kime. "She's very knowledgeable about the industry. She never once had an apple question that she could not answer."
Krawczyk is the 27th Apple Queen Kime has guided. Kime has been involved with the Pennsylvania Apple Queen program for nearly 30 years.
Throughout the year, according to Kime, Krawczyk has participated in approximately 25 different promotions, including the Pennsylvania Farm Show, the Apple Harvest Festival, Pippinfest, and Apple Crunch Week.
According to Krawczyk, the week involved traveling to schools both in Adams County and Mechanicsburg to hand out apples, encourage reading, and talk to kids about apples.
"Apple Crunch Week was a big thing," she said.
With healthy eating becoming more important, Krawczyk said people often ask her why apples they are encountering aren't organic.
"The answer is kid of really complicated," she said. She continued on to explain many Adams County growers use integrated pest management, and that organic is expensive and difficult to sustain for smaller operations.
"You're expected to know your apples," she explained.
Krawczyk said she ran for Pennsylvania Apple Queen to educate neighbors about apples.
"A lot of people, even though they live in Biglerville, don't realize a lot of the extent of the industry," she said. Plus, "little girls also love seeing big girls in a tiara."
In addition to spending time as Pennsylvania Apple Queen encouraging local shopping and healthy eating, Krawczyk has kept busy as a high school senior.
With past experience playing soccer and running cross country, she has also been a sports manager for high school teams, though she wasn't able to participate in 2012 because of her duties.
"A lot of the heavy apple time is in the fall," she explained.
Additionally, she is involved in yearbook, drama club, knitting club, National Honor Society, student council and concert band.
"I don't like not having anything to do," she said.
And although she's very modest about her achievements, Kime reported Thursday that Krawczyk has been named Biglerville's Class of 2013 valedictorian.
After next week's Apple Blossom Festival, Krawczyk will spend her summer working at Hollabaugh Brothers before moving on to the University of Pennsylvania, where she plans to major in biology as part of a pre-med program.
Her advice for young women who may be thinking about running for Pennsylvania Apple Queen in the future?
"Go for it!" she said. "If you have an opportunity like that you definitely shouldn't pass it up."
Copyright AP - Associated Press