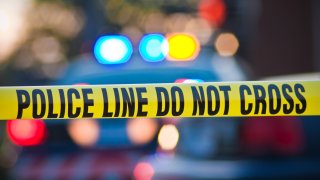 Correction: NBC10 initially reported that an Amber Alert was issued. The article has been updated to reflect that the incident was classified as a missing endangered person case.
A baby who went missing in Berks County, Pennsylvania, was found safe Wednesday evening.
The 3-month-old girl was last seen with a 17-year-old girl on North 10th Street in Reading City, Berks County, on Wednesday at 1 p.m. Police believed the child was at special risk of harm or injury. 
Wednesday night, police announced the baby was found safe. They did not reveal where the baby was found or if the teen who was spotted with her will face any charges.