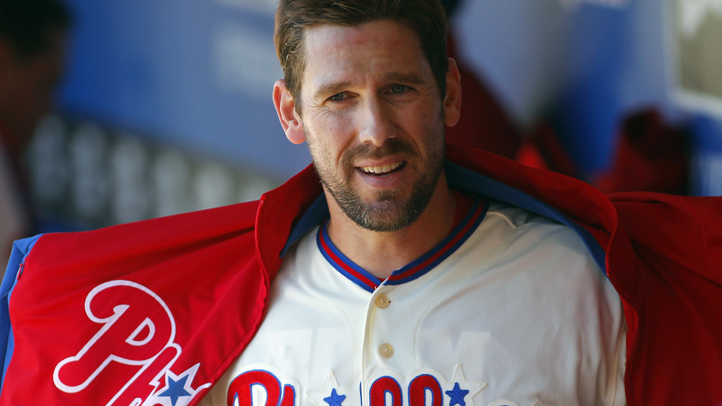 Thanks to the Phillies' poor play as of of late, it's high-time for the rumor mill, as many writers and bloggers and fans wonder whether or not the team is moving closer to a fire sale with each loss. So far, it's been nothing but speculation, but General Manager Ruben Amaro finally commented on the notion that some of the higher priced, more talented players could be moved if they can't turn the season around. From Jayson Start at ESPN...
"Asked Friday about continuing talk about the possibility that the Phillies could trade Lee or Hamels in July, general manager Ruben Amaro Jr. replied: "They're all rumors, and we don't comment on rumors. But I don't see what the benefit would be to our organization to trade those players. They're players we've got who can help us win, and we're better off with them than without them."


Well, there you have it. If I know one thing, it's that Ruben Amaro is a straight shooter, and that he'd never mislead anyone, especially the fans of the beloved Phillies. I kid, I kid, but what else is Amaro going to say? When you sit at a poker table, the last thing you do is turn over your cards in the middle of a hand. You keep them close, so as not to tip off anyone about what your actual motives are.

Do I think that either Cole or Cliff will be shipped out of town this year? No, but that's assuming that there isn't some GM out there who wants to make a big splash at the deadline and offer up the farm for either of them. Unfortunately, Omar Minaya isn't running the soon-to-be-contracted Montreal Expos anymore, so that isn't likely to happen.

Amaro did go on to comment about closing pitcher Jonathan Papelbon, whose name has been tossed about as a possible trade candidate for a team in need of some help at the end of games.
Local
Breaking news and the stories that matter to your neighborhood.
"I believe you have to have a closer to win and have success, and I believe in having a [true] closer. Not a closer by committee. A guy who stops the game when you're supposed to win late. We don't have a replacement to do that. ... And I don't see any closer on the market who would be anywhere near as good as Papelbon. I just don't see it. So if you want to win, why would we want to trade a guy like that?"


Once again, I wouldn't put it past Amaro to not be completely forthright when it comes to discussing players who have value to other teams, but it's his reasoning that I find to be most interesting. He says that you have to have a closer to win games – which is sort of true if you replace "closer" with "good bullpen." But if you lack any sort of offense and a solid rotation, then it doesn't matter who is pitching in the ninth inning, because the odds of having a lead are slim, anyway. Case in point, it took 13 days in June until Papelbon was able to come into a save situation. What good is having one of the best closers in the game if you don't give him leads to protect?

Furthermore, by trading someone like Papelbon, you allow the rest of the bullpen the opportunity to step up and prove that they can handle the ninth inning. Justin DeFratus, for instance, has been great (1.59 ERA, 5.00 SO/BB in 15 innings) so far this season, and at 25, he'd be an ideal candidate to take over the ninth inning should Papelbon get traded.

Ideally, you'd like to keep guys like Papelbon and Lee around, but when the writing is on the wall, it's hard to ignore the obvious truths surrounding the future of your baseball team. Amaro doesn't strike me as a guy who waves the white flag easily, but sooner or later, he'll have to realize that there is no shame in tearing it all down and starting fresh.