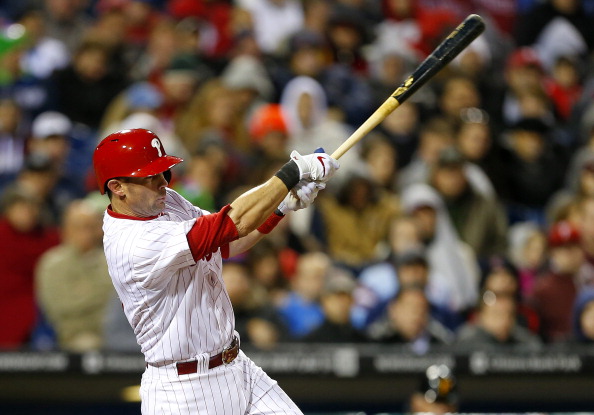 Since the advent of the Internet, and more specifically, Twitter and the various forms of social media that have created the sort of urge for immediate gratification, my favorite part of the baseball season (excepting the playoffs, of course), has been the month or so leading up to the trade deadline. It's the time of year where the fortunes of a team can change with one brisk move, and when rumors appear out of nowhere and then disappear without so much of a trace. As a Phillies fan, I've had the great fortune of bearing witness to many of those rumors, like the first Cliff Lee trade.

Now that the Phillies are on the other side of winning, the trade deadline isn't as fun. Instead of acquiring that one piece that will get them deep into October, it's now about jettisoning a lifelong Phillie in order to rebuild the farm system. Although it's all being done as part of the greater good, it's no less depressing to raise the white flag with plenty of summer left.

That said, it's getting to be that time of year for Ruben Amaro and the Phillies, who are on a collision course with another season devoid of playoff baseball. And with the trade deadline just over 30 days away, the odds are great that the front office is fielding calls from General Managers who are looking to pilfer the Phillies' roster in order to bolster theirs. But according to Jon Heyman, Amaro isn't so keen to move anyone, going as far as to say "I'm not trading anyone."

Now, anyone who has followed the Ruben Amaro-Phillies realizes that this is an old hat for Amaro, who has made a living out of misdirection. Like any good magician, Amaro's focus is on keeping your eyes looking one way, while he slips your wallet out of your jacket pocket. And why not? Transparency is not the weapon of a man whose job it is to build the best team possible. By posturing in such a fashion, Amaro only creates a decrease in the supply, in a way, for his goods – in this case, the likes of Cliff Lee or Carlos Ruiz or Michael Young, among others. By doing that, he increases the price, and as such, the reward.

So although Amaro might express that he has no intention to trade anyone, he's really only doing his job. I've been critical of Amaro for a while now, but if there is one thing he excels at, it's bluffing at the table. He did it when the Phillies first acquired Cliff Lee, then again when they traded for Roy Oswalt, and again when they traded for Roy Halladay. He's never been a guy to tip his hand needlessly, and there is no reason for him to change that, especially when other teams are going to want what he has.

At this point, the question isn't whether the Phillies will trade anyone, but rather who they trade. It'd be nice to imagine them all getting healthy at once and making a run, but it's simply not in the cards. They are an average-at-best team, and the best course of action, now, is to get as much value back for the assets that they currently possess.