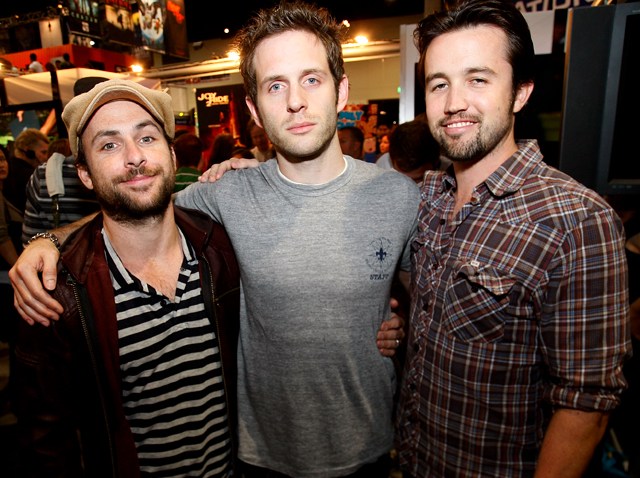 The stars of It's Always Sunny in Philadelphia were in the City of Brotherly Love a few weeks ago to put the finishing touches on exterior shots for Season 6.
The gang (writers/stars Glenn Howerton, Charlie Day and Rob McElhenney) took a few minutes away from a South Philly scene to sit down with NBCPhiladelphia.com.
Besides talking about their show we asked the guys about their thoughts on Philly.
Local
Breaking news and the stories that matter to your neighborhood.
"There's certain things you just can't get anywhere else," said Howerton.
"We love coming here," he said. "It helps ground the show."
But even if they like being here that doesn't mean they like talking about all things Philly.
"This is the birthplace of our country," said Sunny creator McElhenney.
But despite all the history all people seem to care about revolve around food and hockey, McElhenney said.
"I feel like all anybody ever talks about with Philadelphians is cheesesteaks, pretzels and hockey," Mac said. "I'm gonna start the trend where we no longer talk about that."
Mac knows a thing or two about the namesake of his hit FX TV show. He was born in Philly and attended St. Joe's Prep. So maybe he has a right to be a bit sensitive about always being asked, Pat's, Geno's or Jim's?
Despite being sick about talking hockey, Mac and the guys might have to -- they happened to film a Flyers episode the same season that the Fly Guys went to the Stanley Cup Final.
Don't assume that they planned on the Orange and Black making it that far.
"It was a happy accident," Mac said.
But considering these guys made a Phillies episode last season and the Phils made the World Series again maybe they have a golden touch.
"I like to think we had a little something to do with them getting as far as they did," said Day.
So since Philly needs to retire the steaks wit and soft pretzels what is our next great export to the world?
"It's Always Sunny in Philadelphia," said Howerton confidently.
"I was just gonna say me," Mac insisted.
"You don't have enough to give as an individual," Howerton fired back.
But there is one foodie item that could maybe be Philly's next big thing.
"I was thinking chicken cheesesteaks," said Day.
And in case you're wondering where the guys like to eat when they are in town.
"Mac's Tavern," said McElhenney coyly. (Note that he owns the place.)
The gang wrapped Season 6 in late June -- episodes begin airing on FX in the fall.