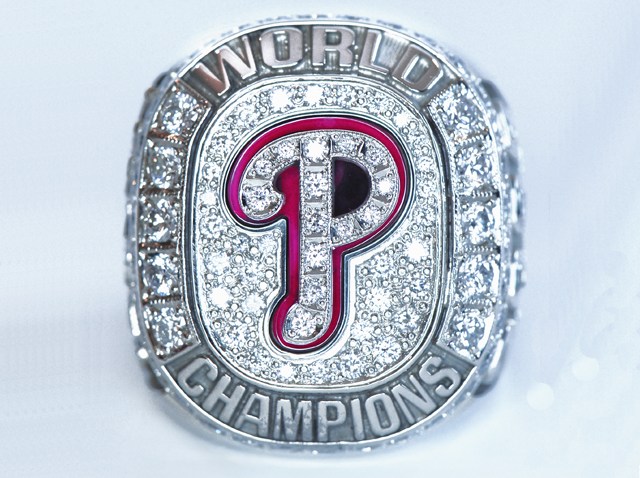 A judge issued a bench warrant for the man accused of stealing three Phillies' World Series rings when he didn't appear in court Thursday morning.

Matthew Mervine, 22, failed to show up for a preliminary hearing Thursday morning, so Judge Frank Brady issued a bench warrant for the alleged thief.
According to Mervine, he was 30 minutes late for his 8 a.m. court date and that is why the bench warrant was issued

The Berlin, N.J. man was arrested in October after being kicked out of a Phillies playoff game at Citizens Bank Park for being too rowdy. Mervine wanted to file a complaint against the Phillies and he was led to the team's front offices.

While in the reception area, Mervine allegedly grabbed a sealed yellow envelope that had a former player's name on it, which contained three Phillies World Series rings. He took the envelope and walked right out of the ballpark.

The stolen rings aren't the same value as the ones players receive; each ring is worth $1,100.
Police easily identified and arrested Mervine. Why? Mervine was not only on video taking the rings, but also filled out a job application while he was waiting, including his address and personal information. Mervine, a.k.a. "Rockie Killer," was also photographed by the Philadelphia Inquirer before he was ejected from the game.
Local
Breaking news and the stories that matter to your neighborhood.
Court records do not list an attorney for Mervine.
A former ballpark janitor is also charged with stealing a team executive's World Series ring in a separate incident.