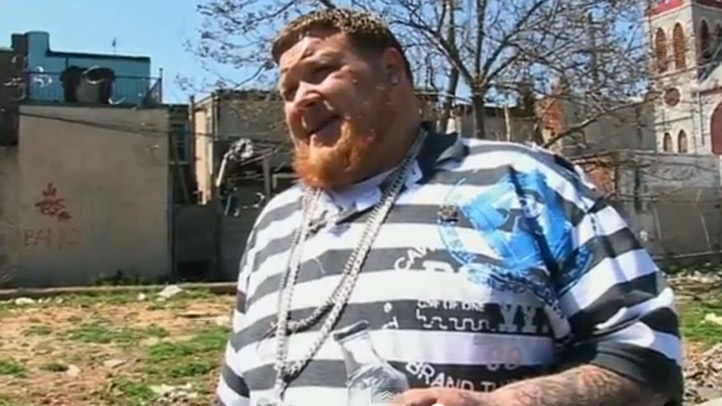 An alleged North Philadelphia drug kingpin was convicted on Monday along with his wife.
Alex "Reds" Rivera, 29, is accused of controlling drug sales in and around North Lawrence Street and West Indiana Avenue in Kensington, according to the Inquirer.
Police also claim Rivera used violence and intimidation against rival drug dealers to control the local drug market.
Local
Breaking news and the stories that matter to your neighborhood.
In September of 2010, Rivera, his wife, mother-in-law and ten other associates were all arrested and charged with drug trafficking after authorities conducted several raids.
Investigators say police confiscated $20,000 in cash, crack cocaine, powder cocaine, heroin and several weapons during the raids, according to the Inquirer.
The Inquirer also reports the FBI raided a garage/stable where police believe Rivera kept roosters used for a cock fighting operation. They also say the garage was a stash house for drugs.
Rivera's attorney claims he kept several animals, including horses, goats and chickens as a petting zoo for local children.
The case against Rivera and his alleged associates was built around wiretaps, informant testimony and controlled drug buys from people working with authorities, according to the Inquirer.
The FBI claims Rivera ran his drug dealing operation since at least 2006.
An indictment last November claims Rivera shot an innocent bystander during a shooting against a rival drug dealer. The indictment also accuses Rivera of kidnapping and torturing a man who owed him money, according to Philadelphia Criminal Law News.
Rivera's wife and mother-in-law are both charged with storing, packaging and selling heroin, PCP and cocaine.
Rivera is set for sentencing on February 29 of 2012. He faces mandatory life. Rivera's wife faces mandatory 10 and is set for sentencing on March 2.