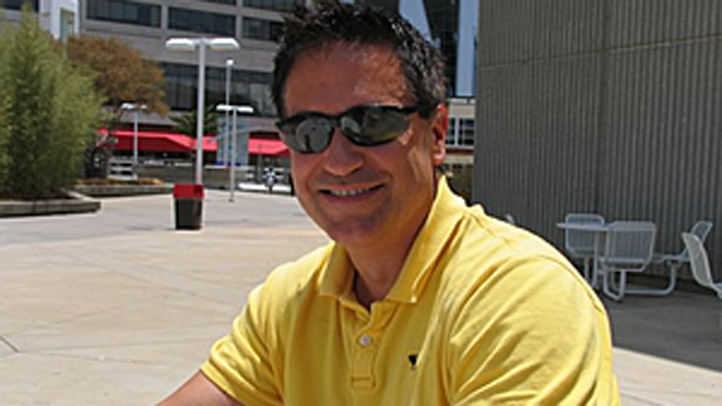 Longtime AccuWeather meteorologist Ken Reeves died Sunday after an accident at his Lemont, Pa. home, AccuWeather said in a release on their website.
He fell off his roof around 5 p.m., police told StateCollege.com.
Reeves, a graduate of Abington High School and Penn State University, was 50.
Local
Breaking news and the stories that matter to your neighborhood.
He spent 29 years at AccuWeather where he most recently served as Vice President and General Manager of AccuWeather, Inc. Television Network, according to the company.
"Ken was a person of great energy, was liked by all and will be greatly missed," AccuWeather CEO Barry Lee Myers told the website.
NBC10 meteorologist Glenn "Hurricane" Schwartz remembered Reeves as a dedicated meteorologist.
"Ken was a big help with our HOPES (Hurricane's Outreach Program to Educate Scientists) program. We would take trips to Penn State with a group of students, and make a side trip to AccuWeather. It was a great opportunity to show other areas of meteorology.
"Ken would often come in on a Saturday just to tour the students around. He did it with a smile, enthusiasm and pride that was a further inspiration to the students."
Reeves is survived by his wife Raychel.
For more on Reeves life and career, check out AccuWeather.com.
---
Fan, follow and download: Get the latest from NBC10.com anytime, anywhere. Follow Hurricane Schwartz on Twitter, the NBC10 Weather Team on Facebook and on our mobile site. Sign up for our weather newsletter. And, get weather forecasts delivered right to your mobile phone -- just text PHIWEATHER to 639710 to sign up. (Message and data rates may apply.)