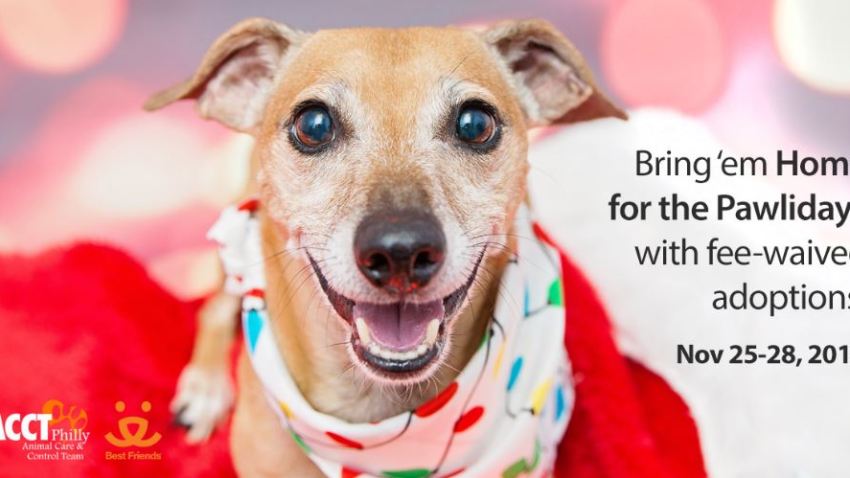 Every day thousands of animals are euthanized simply because they don't have a place to call home and a local shelter is trying to do something to give pets a new life in a loving home.
The Animal Care & Control Team of Philadelphia (ACCT) on Hunting Park is again partnering with Best Friend's Animal Society and Zappos.com to save lives over the Thanksgiving holiday weekend.
With the Black Friday Home for the Pawlidayz Adoption Event, customers can enjoy fee-waived adoptions on all pets. [[402668095, C]]
Local
Breaking news and the stories that matter to your neighborhood.
"In 2015, we successfully saved over 200 shelter animals by partnering with Zappos and Best Friends, and this year we hope even more people will give the gift of a home to a pet in need." Said Carolyn Fitzgerald, director of lifesaving at ACCT Philly.
The Black Friday Home for the Pawlidayz Adoption Event runs through Monday.
The mission of Best Friends Animal Society, according to their website, is to ensure all pets have a home. "Every day, more than 9,000 dogs and cats are killed in America's shelters," according to the organization.
Each summer, NBC10 and Telemundo62 team up with dozens of shelters to Clear the Shelters, as part of a nationwide pet adoption drive. [[388021752, C]]