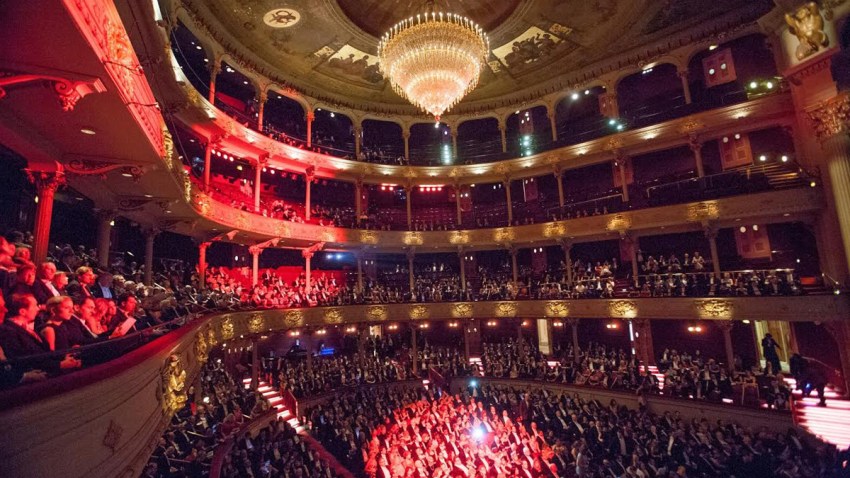 The Academy of Music celebrated its first inaugural ball in 1857. Now, 160 years later, the Academy is ready to dazzle the audience once again.
The Academy of Music's annual Academy Ball and Concert was held Saturday night and featured Music Director Yannick Nézet-Séguin and The Philadelphia Orchestra with Special guest Martin Short. Soprano Vanessa V. Vasquez also performed.
This year, a digital show opened the concert highlighting the history of the Academy of Music before guests heard the evening performances.
Local
Breaking news and the stories that matter to your neighborhood.
Proceeds from the event benefit the preservation of the historic 'Grand Dame of Locus Street"—not only the home of the Philadelphia Orchestra from 1900 to 2001, but where many historic moments in Philadelphia history have taken place, including a speech by Susan B. Anthony in 1870 and where mourners watched Abraham Lincoln's funeral from the balconies in 1865.
Additionally, 'The Acoustic Causeway' began around 9 p.m. and featured performances by the Mainstage Center for the Art-Harmony Show Choir, the Philadelphia Handbell Ensemble and the Philadelphia Performing Arts: A String Theory Charter School choir as guests made their way from the Academy of Music, past the Palm and into the ballroom at the Bellevue.