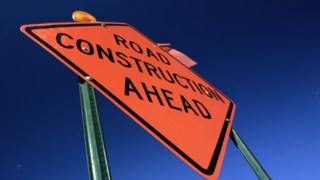 Drivers in Philadelphia should expect delays on North Broad Street during weekends in August as crews work on the roadway's center median.
Construction along North Broad Street between Buttonwood Street and Glenwood Avenue will start 7 p.m. Aug. 1 and continue until 5 a.m. Aug. 4, according to the Philadelphia Streets Department.
Commuters are not permitted to park in this section during this time period and some lane restrictions will be in place.
The work, which has already been underway for several weeks, will continue throughout the mont.
Crews will be at work Aug. 8 to Aug. 11, Aug. 15 to Aug. 17, and Aug. 22 to Aug. 24 from 7 p.m. each Friday night until 5 a.m. the following Monday morning.
The construction spans a 2.5 mile portion of Broad Street that runs from Center City to North Philly.
Motorists are advised to allow extra time traveling around the work areas.