Welcome home champs! Fresh off their incredible buzzer-beating NCAA Championship win, the Villanova Wildcats returned Tuesday afternoon. The team landed at Philadelphia International Airport around 5:15 p.m. and arrived back on campus around 6:30 p.m. for a welcome home celebration and rally at Villanova Stadium.
WATCH: Villanova Wildcats Return After Championship Win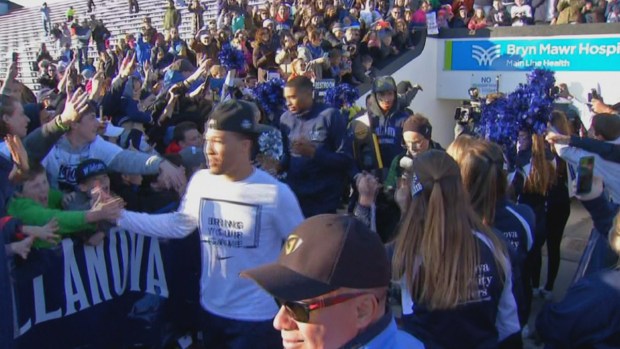 Villanova Wildcats Arrive at Philly International Airport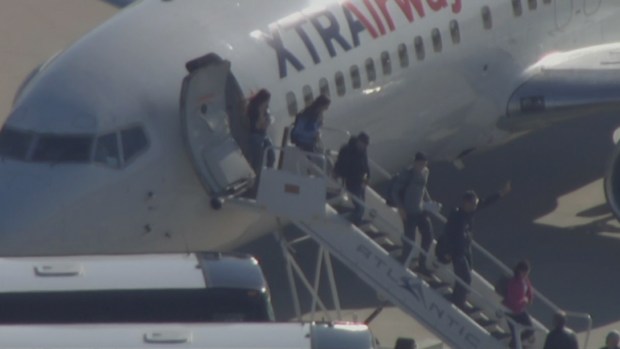 Nova Nation! Welcome Home Rally for Villanova Wildcats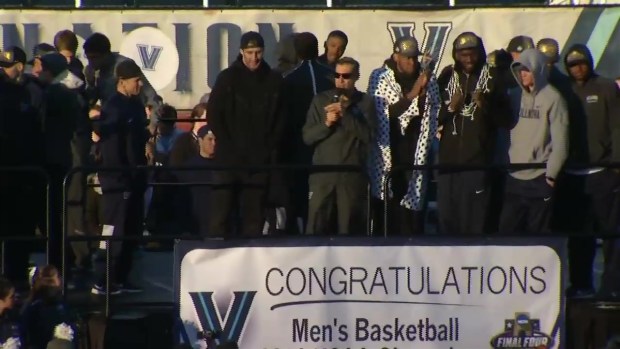 Villanova University canceled classes Tuesday to allow students and staff time to celebrate the Wildcats' win.
The extra sleep likely comes as a welcome surprise to students who partied well into the night following Monday night's 77-74 victory over North Carolina, launching celebrations from the site of Kris Jenkins' game-winning three-pointer in Houston to Villanova's campus on the Main Line.
The university also closed the law school for the day to celebrate the Men's Basketball Team, according to university spokesman Jonathan Gust. Schools Out as Villanova Prepares to Welcome Back Wildcats
The campus bookstore opened at 8 a.m. for fans looking to get their hands on gear bearing the Nova "V."
2016 NCAA Tournament: Best Moments
They also planned a parade in Philadelphia Friday.
"Thank you, Nova Nation, for your unfailing support this season! Your enthusiasm and energy played a huge part in getting the team to this point—and it just goes to show that at Villanova, we are truly STRONGER TOGETHER!" wrote an enthusiastic Donohue in his letter to staff and students.