Police need the public's help to track down one of two men on BMX bikes who investigators said opened fire on a 26-year-old father and his 2-year-old son last month.
On Monday, the Philadelphia Police Department issued an arrest warrant for Revoire Harris for the May 19th shooting.
Two-year-old Pryce Johnson was shot four times in the back and his father was shot in the knee after the suspects said, "This is our block."
The incident took place on the 3300 block of Malta Street in the city's Kensington neighborhood, police said.
Toddler Who Survived Shooting On Road to Recovery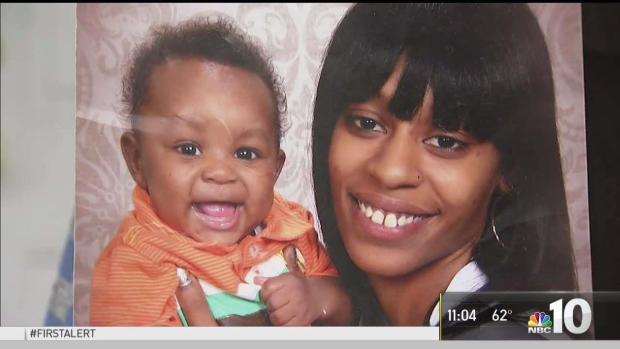 The child was taken to St. Christopher's Hospital and his father to Temple Hospital. In the days after the shooting, family members said the boy was doing better.
"He fought for his life," Ileana McDaniels said. "He's a fighter, thank God ... This baby is so tiny and he was shot four times. How can he still be OK? I just couldn't fathom it at all."
The child's current condition is unknown.
Both gunmen fled on their bikes after the shooting and were last seen on Westmoreland Street. Police later released surveillance video of the suspects.
Philadelphia Lodge 5 Fraternal Order of Police announced a $5,000 reward for information leading to the arrest of the person or people responsible for the shooting. It was unclear if that reward led to Harris being named a suspect.
Police asked anyone who knows Harris' whereabouts to call 911 or the East Detective Division at 215-686-3243.
Published at 10:32 AM EDT on Jun 12, 2017 | Updated at 12:32 PM EDT on Jun 12, 2017