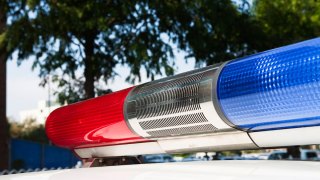 A gunman shot his girlfriend's son and killed her sister, right on the family's front lawn Monday afternoon, according to Philadelphia police.
Investigators say the man came looking for his girlfriend at the home in the 4200 block of Malta Street in the city's Juniata neighborhood around 12:30 p.m.
When he discovered she was not there, police say he shot his girlfriend's son and her sister as they stood on the front lawn.
The woman, 40, was taken to Temple hospital, where she died a short time later.
The girlfriend's son, 21, is at St. Christopher's hospital.
The 37-year-old gunman is in critical condition at Einstein Medical Center.
Police say they recovered a gun on the front lawn.