The teenager who surrendered to Philadelphia police Saturday for the alleged robbery attempt and subsequent shooting in Rittenhouse Square has been identified as a nearby resident.
Mehdi Fraiji, 17, of South 15th Street near Christian Street, has been charged as an adult in the shooting of a 39-year-old bicyclist who tried to break up an alleged robbery in the center of the downtown park last Tuesday night.
He surrendered at 4 a.m. Saturday morning, police said.
Police Search for Teen Suspect in Rittenhouse Square Shooting
The victim was taken to a nearby hospital in critical condition for four bullet wounds to the mid-section, Chief Inspector Scott Small said. He was expected to survive, Small said at the time.
'Good Samaritan' Shot in Rittenhouse Square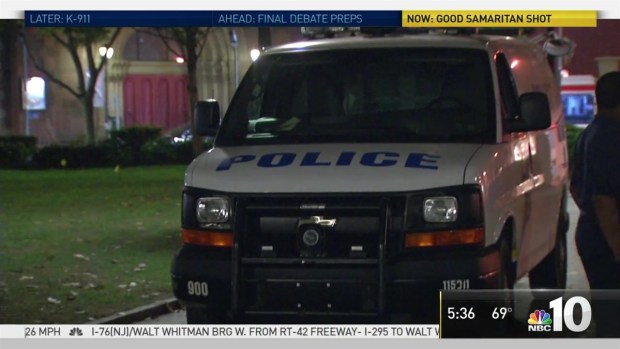 Police gave an updated account of the alleged attempted robbery-turned-violent in a statement announcing Fraiji's identity and charges.
The teen and at least one other male robbery approached two people in Rittenhouse Square and announced that it was a robbery. The victim then intervened. That's when Fraiji allegedly took a gun that another robber was holding and shot the victim.
The alleged robbers then fled without taking anything from the victims. They were last seen running toward 19th and Walnut streets.
'Good Samaritan' Shot Breaking Up Robbery in Rittenhouse Square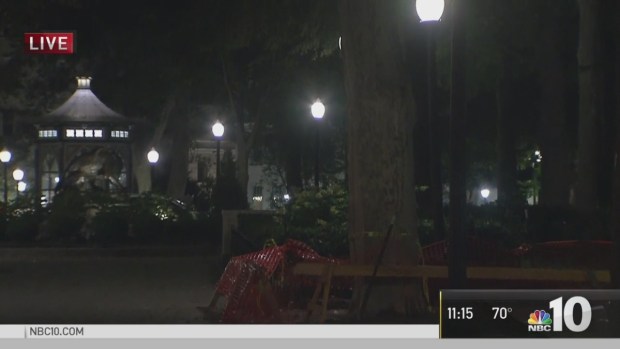 Witnesses to the shooting, which occurred at the park along Walnut Street between 18th and 19th streets, took to social media to say gunshots could be heard from sidewalk cafes lining the park. Video from some passersby showed crowded dinner tables on the warm October night.
Chaos in Rittenhouse Square. Apparent gunshots. I heard about 5 shots. People ran for their lives. @PhillyPolice showed up very quickly.

— Greg Berry (@gregmberry) October 19, 2016
Police Lt. John Stanford said police issued a warrant for the arrest of a 17-year-old. Officials said the teen's parents cooperated in the investigation.
@6abc@NBCPhiladelphia@FOX29philly moments after the "gunshots" in Rittenhouse Square (from Rouge). pic.twitter.com/g4uBX42at0

— Greg Berry (@gregmberry) October 19, 2016
The robbery victims know each other and cooperated with the investigation, Stanford said.