Even though Angela Johnson didn't make it to the next round of auditions for NBC's 'The Voice' on Sunday, she was still smiling.
"There's always next season," Angela, a young mom and college student, said after she auditioned in the Pennsylvania Convention Center, but learned she would not make it through to the next round.
Young Mom Beats Homelessness, Auditions for 'The Voice'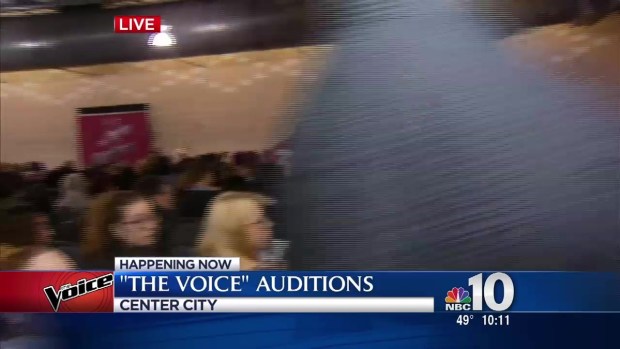 Wise beyond her 18 years, Angela knows a thing or two about letting things roll off her back. The stint she spent homeless with her 4-year-old daughter after aging out of foster care last spring when she turned 18 taught her that.
She and her daughter, Nevaeh, were profiled as part of NBC10's Faces of Homeless Youth, a digital-exclusive report published and aired last year that explored the issue of youth homelessness in Philadelphia. Angela and Nevaeh spent several months living at the Covenant House, Philadelphia's only crisis shelter for 18- to 21-year-olds, until she got back on her feet and found an apartment in September.
Angela, who made it to the second round of American Idol over the summer when auditions where held in Philadelphia, has wanted to be a singer since she was a little girl and would use the table at her mother's house as a stage. So when NBC's 'The Voice' announced auditions in Philly for this weekend, she was eager to register for her shot at fame.
"It means the world to me," the young woman told NBC10 as she waited in Hall G for her group to be called for their 30 seconds of face time with the judges. "I've always dreamed of becoming a singer, since I was young."
Angela, who attends Cabrini College, sang "All I Ask" by Adele for her audition. A crowd of other 'Voice' hopefuls erupted into cheers and applause after she sang part of it, warming her voice up ahead of the audition.
The young woman could barely contain her excitement at the applause. And even though she didn't make it through this time around, she said she's going to keep working at her dream.
"I feel like this is where I belong," she said. "I feel at home."