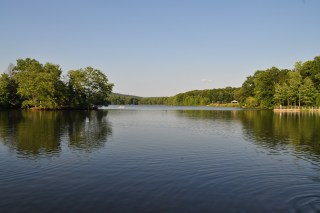 Having three state parks is just one reason why Chester County has been ranked in the top 10 best counties in the nation.
The Movoto Real Estate Blog released its best counties list, ranking Chester County at number 4.
The decision was made using the 2010 Census to determine which counties had the lowest unemployment rates and percentage of families below the poverty line, as well as the highest median household income and high school graduation rate. The criteria also included which areas had the highest median rent and home prices to suggest desirability of the region.
In each of the criteria, Chester County remained in the top 60 out of the 600 counties being considered, allowing its average scores in these categories to push it into the top 10.
In addition to the statistics, Movoto notes Chester's 3 state parks as a pull to the area. Between the French Creek, Marsh Creek, and White Clay State Parks, visitors can hike, horseback ride, sail, and camp in these forests. As the summer turns to winter, cross-country skiing, iceboating, and icefishing become recreational options.
The county also is home to Valley Forge National Park, a historical site for memorials, museums, and reenactments of the American Revolutionary War.
Besides Chester County, two New Jersey counties, Somerset and Morris, both ranked in the top 10 at 5 and 6 respectively. Montgomery, Bergen, Monmouth, Bucks, and Burlington counties in Pennsylvania and New Jersey also made the top 50 ranking.
Published at 7:30 PM EDT on Aug 12, 2014 | Updated at 3:30 PM EDT on Aug 15, 2014