In the aftermath of a shooting at a congressional baseball practice in Alexandria, Virginia, a Pennsylvania congressman is speaking out about how close he was to being on the field.

"Well some minutes I'm able to process and deal with it, other minutes I'm not," Ryan Costello (R-PA) told NBC10. "If I wasn't two minutes late for my ride I would have been right in the thick of all that given where I would have been on the baseball field next to Steve."
Video of Shooting During Congressional Baseball Practice
Costello's colleague, House Majority Whip Steve Scalise and at least 21 other members of Congress were at the field for an early-morning baseball practice when a gunman, identified by police as James Hodgkinson, 66, from Belleville, Illinois, opened fire. Scalise, Matt Mika, director of government relations for Tysons Foods, Capitol Police Special Agent Crystal Griner, and Zack Barth, an aide to Rep. Roger Williams (R-Texas) were all struck in the shooting.
Gunman Attacks Congressmen During Baseball Practice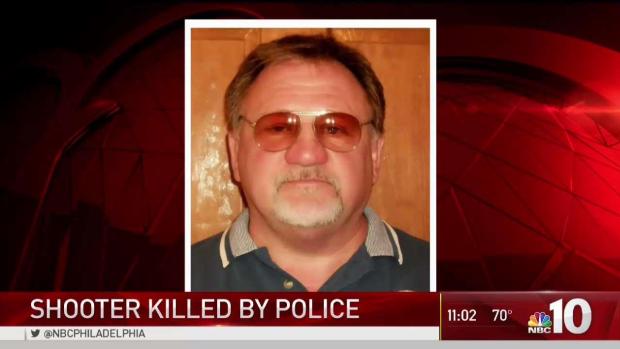 Hodgkinson died at a local hospital after he was shot by responding police officers.
Costello told NBC10 he normally practices on the field where the shooting took place three days a week. His position is shortstop.
"Steve plays second and the gunman, the shooter was on the third base side firing across third base, shortstop and second base," Costello said. "So I would have been right in the line of fire."
Scalise, who was shot in the hip, underwent surgery at the hospital. Mika remains in critical condition after being shot in the chest while Griner and Barth are stable.
Costello said he spent the day comforting his wife and mother and coming to terms with what happened as well as what didn't.

"That's a scary thing," Costello said. "Because I'm a member of congress I could have been on a baseball field where someone could have did what they did."