Emergency crews responded to a report of a shooting at Valley Forge Military Academy in Pennsylvania Monday evening, but investigators discovered no gunman, but instead say bubble wrap may be to blame.
"The situation appears to be one where a female student in the dorms of Eastern University heard what she thought were shots fired. She diligently called 9-1-1," Jamie Bilella, Vice President Enrollment Management and Marketing Valley Forge Military Academy & College told NBC10.
Delaware County officials said officers responded to the school after receiving a call reporting a possible shooting about 6 p.m. Police put the school on lockdown while they searched buildings, but found no victims or evidence of the shooting and released the lockdown about 7 p.m.
Police could be seen at the school, some with guns drawn, going building to building as SkyForce10 hovered overhead at 6:20 p.m. Monday. Police Respond to VFMAC After Report of Shooting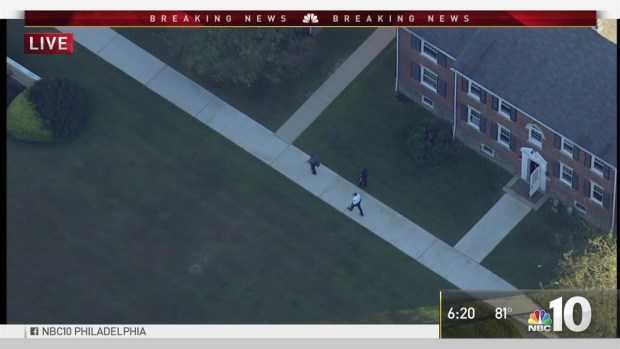 Valley Forge Military Academy and College is a boarding school with students of middle, high school and college age. Eastern University is a Christian university located less than a mile away from the academy.
"Further investigation indicated that it was more than likely bubble wrap," Bilella said. "There is no indication of any threat, of any weapon, of shots fired or any injury."
Top News Photos: Oil Refinery Explodes in Philly
A statement released by Bilella later clarified that the student may have heard bubble wrap.
Valley Forge Military Academy held its opening ceremony last week, and was back to its normal routine by Monday evening.