The parents of two black brothers say in a lawsuit that Pennsylvania school officials didn't shield the boys from racist taunts, including when another student draped a Confederate flag over one of the boys.
Kerry and Sheila McLean say their son was told to wear the flag "with pride," according to the federal lawsuit they filed against the Saucon Valley School District.
In another instance, a 14-year-old white boy made a video with racist commentary of a black student eating chicken. The white teen was prosecuted for ethnic intimidation. One of the brothers was charged with simple assault for punching another student as a result of the video.
The lawsuit seeks unspecified monetary damages.
"The district is aware of the lawsuit that has been filed alleging racial discrimination and harassment," Superintendent Dr. Monica McHale-Small told NBC10. "We do not comment on situations that are being actively litigated. Nonetheless, I am able to say that the district is committed to addressing bullying, harassment and discrimination, following through with appropriate discipline, and accurately recording and report findings. In March the Board of School Directors approved an Inclusion / Equity Plan to address racial concerns. The plan details goals and actions that will guide the work of the district in ensuring an equitable, inclusive and supportive learning environment for all students."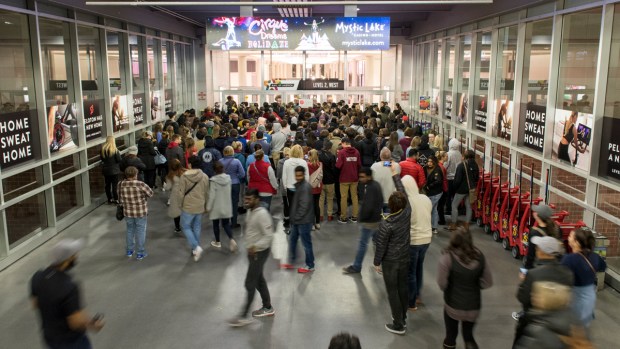 Top News: Black Friday Sales Across the Nation
Published at 10:39 AM EDT on May 9, 2017 | Updated at 2:33 PM EDT on May 9, 2017