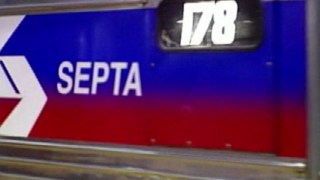 A SEPTA train and a car were involved in a crash Saturday, forcing the transit authority to suspend service along one of its suburban rail lines.
Police responded to a crash near the Willow Grove train station, which is located at 215 Davisville Road in Willow Grove, around 5:45 p.m., according to SEPTA officials.
The driver of the vehicle suffered minor injuries, according to authorities.
Officials suspended train service on the Warminister Line following the accident. Service resumed around 6:45 p.m.
Passengers may experience residual delays.