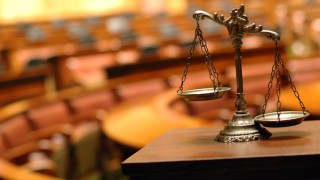 A federal judge has ordered prosecutors in northeastern Pennsylvania to either retry a man in a three-decade-old murder case or release him.
Sixty-year-old Tyrone Moore of Philadelphia was convicted of first-degree murder in the death of 31-year-old Nicholas Romanchick during an October 1982 robbery at a Luzerne County animal hospital.
He was sentenced to death plus 20 to 40 years for robbery and conspiracy, but a judge later vacated the death sentence, calling defense attorneys ineffective. Moore was resentenced to life without parole.
U.S. District Court Chief Judge Christopher Conner ruled Tuesday that Moore deserves a new trial within 90 days or he should be freed.
District Attorney Stefanie Salavantis said Wednesday she hasn't decided whether to retry Moore or appeal to the 3rd U.S. Circuit Court of Appeals.