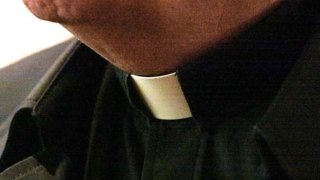 A suspended Roman Catholic priest has pleaded not guilty before a federal magistrate in western Pennsylvania to additional charges that he traveled to Honduras to have sex with poor street children during missionary trips.
The Rev. Joseph Maurizio Jr. has been jailed since last fall when federal prosecutors in Johnstown accused him of molesting one boy, and possessing child pornography.
Wednesday's court appearance in Johnstown stemmed from a new indictment adding two new alleged victims and charges the priest funneled $8,000 through a charity to facilitate the trips, which ended in 2009.
Maurizio's attorney, Stephen Passarello, has said his investigative team in Honduras has lined up witnesses to challenge the allegations, which the 69-year-old priest denies.
Passarello could not immediately be reached for additional comment after the priest's arraignment.