Friends and family will lay a pregnant teen, who died after shoveling snow, to rest Monday.
The funeral for Briahna Gerloff came after loved ones gathered a candlelight vigil for the 18-year-old Pottstown resident. Tears, Hugs Mark Vigil for Pregnant Teen Who Died Shoveling Snow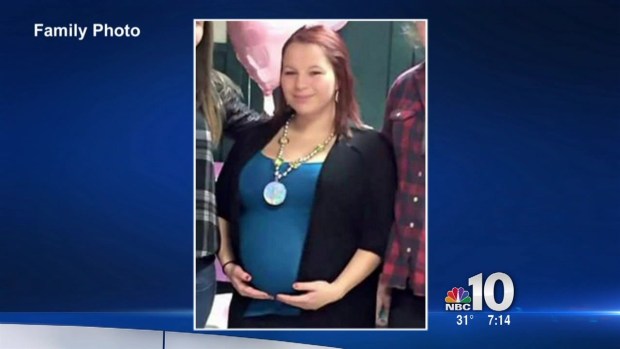 A family member told NBC10 Briahna collapsed after shoveling snow outside her Pottstown home during the blizzard on Jan. 23.
Family members said Briahna was eight months pregnant and suffered from several heart defects, including Wolff-Parkinson-White syndrome (WPW), a disorder caused by an abnormal accessory electrical conduction pathway between the atria and the ventricles.
Her unborn baby girl, whom Briahna named Kayliana, also did not survive.
"She was so excited to be a mom," said Briahna's aunt Margaret Greiss. "She had everything. She looked forward every single day to wake up just to feel Kayliana kick."
Police have not yet determined a cause of death. Authorities have not linked Briahna's death to shoveling and the investigation remained opened Monday.
Briahna's funeral will be held at the Warker-Troutman Funeral Home on E. High Street in Pottstown Monday at 11 a.m. Her family asked that donations be made to pay for funeral expenses.