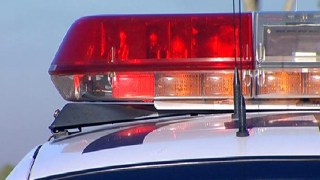 An assailant attacked a woman at a Bucks County elementary school playground, punching her and pulling her hair before she was able to break free, according to authorities.
The suspect and the 33-year-old victim were chatting at the Russell C. Struble Elementary School playground on the 4300 block of Bensalem Boulevard around 3:15 p.m. Thursday when he allegedly struck her in the chest, causing her to fall to the ground, according to officials.
At that point, the attacker grabbed the woman's hair and dragged her several feet before the woman could free herself and run to a nearby home for help, according to police.
The victim sustained minor injuries and was treated at the scene.
Authorities said the male suspect was wearing a black beanie-type cap, a long-sleeve white shirt and black pants, and also had a large circular nose ring.
Anyone with information about the suspect or the crime is urged to contact the Bensalem Township Police Department's Detective Divisioon at 215-633-3719.
Initial reports indicated the assault was an abduction attempt, but updates from authorities discounted that account.