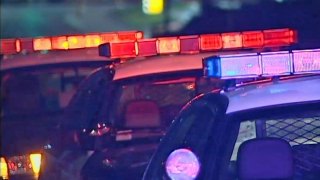 At least one shot was fired by police as they tried to apprehend a suspect in North Philadelphia late Thursday.
Authorities captured the armed suspect moments on the 2200 block of North 9th Street around 10:45 p.m. -- moments after the gunfire rang out, according to police.
No word yet on whether the suspect was injured.
No officers were injured in the incident, according to officials.
Stay with NBC10 for more on this developing story.