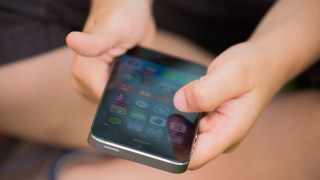 Pennsylvania officials are warning state residents of a recent wave of phone scammers who are using sophisticated computer technology to defraud customers.
Officials say the scam artists are using "caller ID spoofing" to mask their identity, making it a challenge for authorities to find them. So far, police say, the criminals are targeting customers with debt collection, sweepstakes, tech-support and electricity shut-off scams.
In the first scam, callers claiming to be from the Office of the Attorney General are threatening to collect an unpaid payday loan or other debt from victims. The callers threaten to charge the victim with theft by deception if they don't make a credit card payment or electronic money transfer within 24 hours. The same calls have also been made by people posing as representatives with the IRS to collect unpaid taxes.
In the second scam, callers claiming to represent a sweepstakes company, tell victims they are awarding prize to them which can be claimed once they send a payment to cover processing fees and taxes.
In the third scam, callers claiming to be from well-known companies such as Microsoft are telling consumers that they detected viruses and other malware on their computer. The scammers then read a "serial number" to the customer that is actually a product code number associated with any computer using Microsoft or another operating system. The victims then turn over their login and password information to the scam artists. In some cases, the scam artists even ask for credit card information for payment for the "services rendered."
In the final scam, callers pretending to be utility collection representatives threaten consumers that their electricity will be shut off if the consumer fails to obtain a green dot card or wire money. Green dot cards, which are reloadable debit cards that can be used to pay bills, are often preferred by scammers since they don't have to retrieve the funds in person.
"Don't get panicked if you receive a call like this," said Pennsylvania Attorney General Kane. "Contact your utility company directly and relay what has happened. The utility will be able to check your official account and reassure you about its status."
The Public Utility Commission regulations require that utilities provide a written Service Termination Notice to consumers as well as additional personal contacts before they discontinue service. The notices provide customers with a telephone number and office address so that payment arrangements can be made.
Officials gave the following advice to avoid being the victim of a phone scam:
Never give out personal information over the telephone
Never give out billing information over the phone, especially if you receive an unsolicited telephone call from a stranger.
Never wire money or purchase green dot-type prepaid cash cards in response to a telephone appeal, whether it is from a stranger or someone who claims to know you.
Never let emotion or fear overcome your common sense. If you get a call for money from a friend or relative, slow down and verify everything. Don't let anyone rush you.
Never give out sensitive information to anyone on the phone unless you initiated the call to a company you are certain is legitimate.
If you believe you've been the victim of a phone scam, call the Bureau of Consumer Protection at 1-800-441-2555 or visit the Pennsylvania Attorney General website.

Published at 7:12 PM EDT on Jul 28, 2014 | Updated at 5:57 AM EDT on Jul 29, 2014