In the wake of Sunday morning's mass shooting at a gay nightclub in Orlando that left at least 50 people dead and more than 50 others wounded, police tell NBC10 they are increasing security at Philly's Pride Parade and Festival, which began about 11:30 a.m. in Center City and continues at Penn's Landing
Philly Reacts to Orlando Nightclub Massacre
Authorities in Orlando said it's too early to officially rule the mass shooting a hate crime, but called it "domestic terror." The shooter, identified as 29-year-old Omar Mateen, apparently became angry when he saw two gay men kissing recently.
"We were in Downtown Miami, Bayside, people were playing music. And he saw two men kissing each other in front of his wife and kid and he got very angry," Mateen's father, Mir Seddique, told NBC News on Sunday.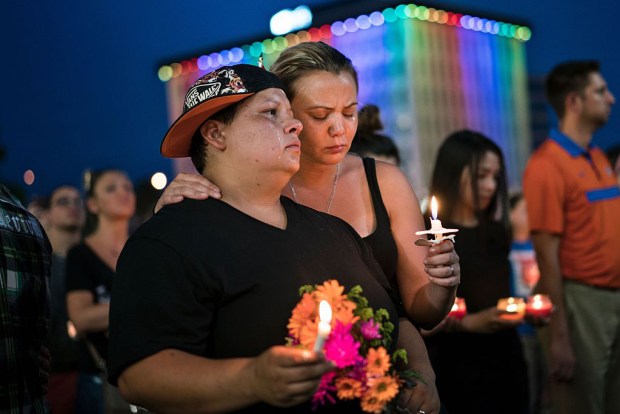 Deadly Nightclub Shooting Leaves Orlando Reeling
Officials said Mateen was known to authorities -- first in 2013 for making inflammatory comments to co-workers, and then again in 2014 for possible ties to an American suicide bomber. A spokesman said the FBI found no "substantive" relationship with that bomber.
Law enforcement sources told NBC News Mateen called 911 just before the attack and pledged allegiance to ISIS leader Abu Bakr al-Baghdadi. He is also believed to have mentioned to two brothers behind the 2013 Boston bombings. City officials declined to release the 911 tapes citing the ongoing investigation.
Philly Pride Goes on Under Police's Watchful Eye
Philly Pride is the area's largest LGBT celebration. Philadelphia Police Commissioner Richard Ross told NBC10's Monique Braxton Sunday morning that in light of the Orlando shooting -- the deadliest mass shooting in U.S. history -- Pride parade and festival attendees should expect to see added police presence as a precaution.
Philadelphia Police Chief Inspector Joe Sullivan, who oversees Homeland Security, told NBC10's Lauren Mayk that the department already had an extensive plan in place for Philly Pride because it's such a large event, but that they made some adjustments in light of the Orlando shootings to make police more visible. He said they want everyone at Philly Pride to feel safe during Sunday's festivities.
Philly Pride Parade Hits the Streets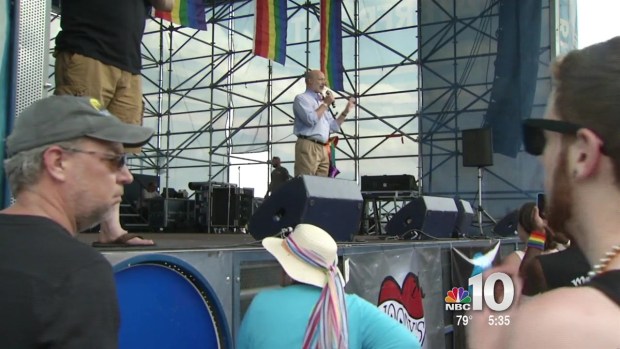 NBC10's Vince Lattanzio stopped to talk with revelers during the Pride Parade. See his Facebook live report from the parade route above.
Parade attendees sent their thoughts and prayers to Orlando, but some said they were not worried about safety at today's festivities.
"This is Philadelphia. Philadelphia is the number one city of LGBT pride in the nation," Philadelphia Gay News Publisher Mark Segal told Lattanzio. "Philadelphia is the most LGBT friendly city in America. Do I see problems in Philadelphia? Absolutely not."
Segal said the first Philly Pride parade in the late 1970s drew 15,000 people to the city.
"This city is out, proud and in your face," he said. "We welcome all Philadelphians to this parade."
The mass shooting reverberated through Philadelphia's LGBT community on what should have been a carefree and exuberant day in the city. Several organizations tweeted messages of love and support for Orlando.
Our thoughts and prayers are with the victims of this terrible tragedy in #Orlando. Now is the time for unity in the #LGBT community

— PhillyGayNews (@phillygaynews) June 12, 2016
"I was pretty stunned" by news of the shooting, said Haden Reed, an assistant manager at Philly AIDS Thrift a Giovanni's Room, a longstanding LGBT bookstore in Center City. "It's scary. I had been thinking of moving to Florida, actually to the Orlando area. It's just so senseless and violent. Terrible."
Reed said that when Philly AIDS Thrift took over Giovanni's Room, the former owner filled new staffers in on past events involving violence against the store, but that nothing of the sort occurred recently.
Our hearts bleed but we will only celebrate #Pride louder and prouder today. #Orlando

— Punk Out (@PunkOutLGBT) June 12, 2016
Just a few minutes before Giovanni's Room opened for the day about 11 a.m., Reed said he saw droves of people walking by the store, at 12th and Pine streets, headed to the Pride Parade, which began at 13th and Locust streets at 11:30 a.m.
"It's so sad, and you would think that we'd come further," he said. "But this is just a reminder there's a really long way to go."
Pennsylvania Governor Tom Wolf ordered flags at half-staff in honor of the victims of the Orlando shooting.
"Frances and I send our thoughts and prayers to the victims, their families, and the entire Orlando community for the tragic and senseless terror attack and hate crime that occurred early this morning in Florida," Governor Wolf said. "I ask all Pennsylvanians to participate in this tribute on behalf of all who were lost and injured."