A viewing began at 3 p.m. Tuesday for Plymouth Township Police Officer Brad Fox.
Officer Fox was shot in the head and died Thursday after responding to a call of a hit-and-run.
The seven year veteran of the department served two tours of duty in Iraq. He is survived by a young daughter and his wife who is expecting their second child.
A public viewing will take place Tuesday from 5 p.m. to 9 p.m. at Epiphany of Our Lord RC Church on 3050 Walton Road in Plymouth Meeting.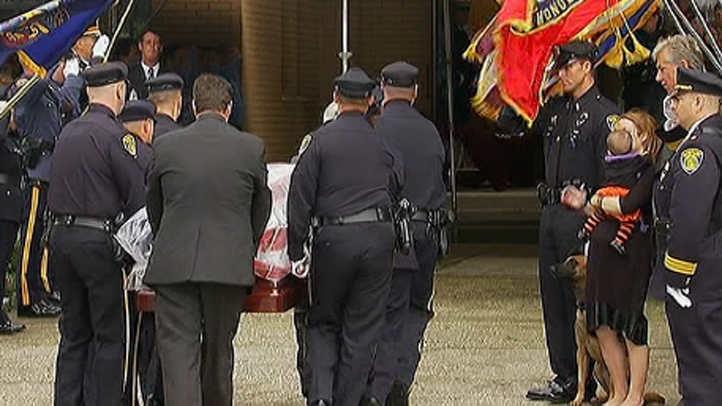 On Wednesday, another viewing will take place at Epiphany from 7 a.m. to 10:30 a.m. followed by a mass at 11 a.m. Officer Fox will then be buried at Washington Crossing Veterans Cemetery at 2:30 p.m.
Published at 3:19 PM EDT on Sep 18, 2012 | Updated at 7:14 PM EDT on Sep 18, 2012