As the NCAA Men's Basketball Tournament Field of 64 gets whittled down Thursday, the madness of deciding what is Montgomery County's best pizza has really heated up.
Montco's Best Pizza Tournament 2017 is down to its own "Sweet (sauce) 16" with tight battles between beloved pizza shops vying to be named the best in the county.
For the second-straight year, the Valley Forge Tourism & Convention Board is holding the best pizza tournament, a March Madness-like competition to determine the county's favorite pizza.
"When it comes to pizza, everyone has an opinion," the VFTC said on its website. "That's why every year we open it up to you to tell us your favorite pizza in Montgomery County."
Voting is open now and has been very close.
"Three of our second round match-ups were determined by 10 votes or less so make sure your cast your ballots Your vote matters," organizers said.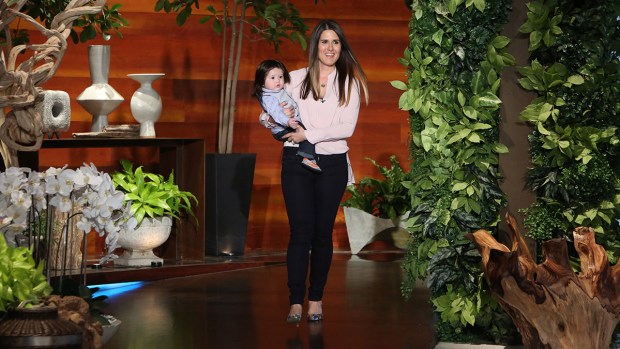 Montco Baby With Rock Star Hair Appears on 'Ellen'
The winning pizzeria will get a one year membership on the Valley Forge Tourism Board; an official trophy; ad space in county dining guide, Crave; billboards and championship gear.
Defending champ Chiaro's of Green Lane sneaked past (less than a one percent win) Sal's Bravo Pizza of Limerick to earn its spot in the Sweet 16. Will Chiaro's reclaim its crown? Check back to find out.