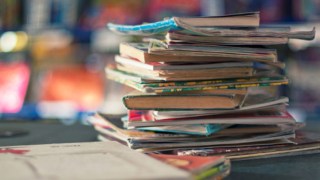 The Methacton School District is holding an auction of surplus items at 5 p.m. Thursday.
The auction, which is occurring at the Methacton School District maintenance facility at 4001 Eagleville Road, Eagleville, Montgomery County includes shop and maintenance equipment, food services equipment, classroom and office furnishing, trucks and vans.
Some of the items include candy and beverage vending machines, a Powermatic Band Saw, pianos, projection screens, and a snow plow.
There will be a preview one hour prior to the sale. Payment is required in full, and all sales are final. A photo ID is required to obtain a bidding number.
Published at 4:53 PM EDT on Aug 21, 2014 | Updated at 5:56 PM EDT on Aug 21, 2014