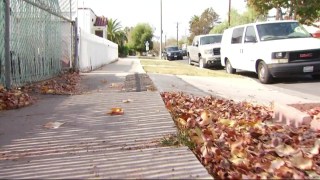 The search is on for an older man driving a minivan who approached a young boy as he walked down the street in the city's Holmesburg section last week, police said.
Police are looking for a man in his 70s with dark hair who was driving a blue minivan when he allegedly approached the 8-year-old boy as he walked on the 4500 block of Strahle St around 5 p.m. Saturday.
The man offered him cash to get into the van, the boy said.
When he said "no," the ballcap-wearing man drove off, according to the 8-year-old.
Anyone with information on this incident is urged to call Philadelphia Police.