A stolen puppy was returned Thursday night, according to the owner of the store where the theft took place.
On Tuesday, police say a man and a woman walked into the Playful Pets store on 115 Ridge Pike in the Conshohocken section of Plymouth Township. Police say the woman distracted the store clerk while the man removed a 9-week old tan and black Maltese and Yorkshire puppy mix, named Marissa, from a bin and placed it under his sweatshirt before leaving the store.
While police continue to search for the suspects, the owner of the store, Sam Mintz, tells NBC10 the Marissa is now back with him safe and sound. According to Mintz, a man walked into the store shortly before it was set to close, and placed a cloth bag. Mintz tells us the man then left the store even though he told him to stop. Mintz says Marissa, valued at $959, was inside the bag and is doing fine. He also claims the man who returned her is the same man who stole her. Police have not yet confirmed this however.
The male suspect in Tuesday's incident is described as a heavy set black male with a full beard, standing between 5-foot-10 and 6-feet. He was captured along with his female accomplice on surveillance video.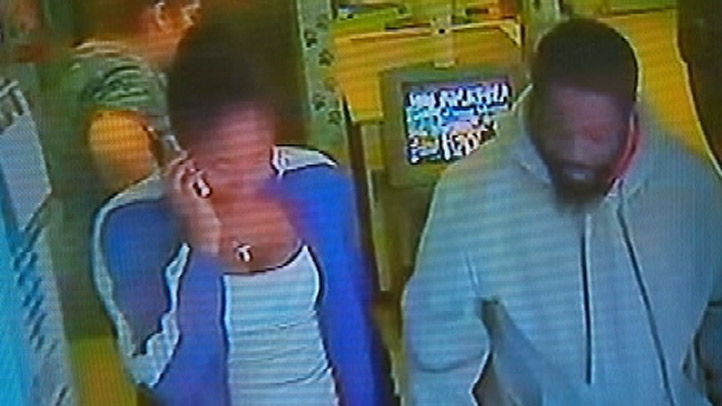 Credit: Store Surveillance
Police say Tuesday's puppy theft is the fourth such theft at Playful Pets in two years.
If you have any information on this incident, please call Plymouth Township Police at 610-834-9951.

Published at 12:59 PM EDT on Sep 28, 2012 | Updated at 5:09 PM EDT on Sep 28, 2012