The man who turned himself in for the weekend murder of a Marine shook his head in denial in a local courtroom today, according to NBC10's Deanna Durante.
Darrell Crone, the man accused of shooting and killing former marine Timothy Loper, Jr., walked into a South Jersey courtroom packed with reporters and the victim's family and friends this afternoon, all the while shaking his head in an attempt to deny the accusation.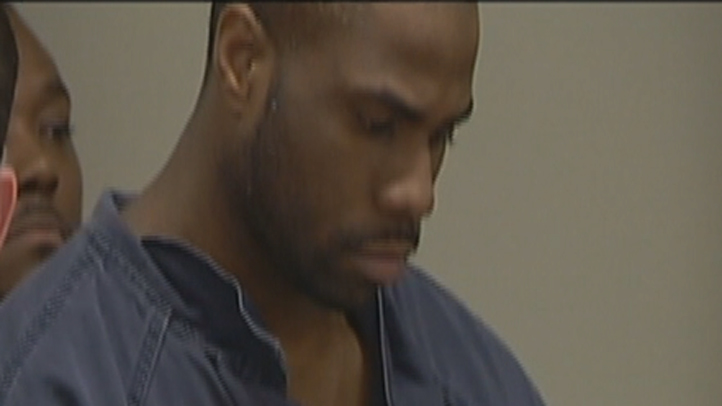 "He did not fire the shots," Crone's attorney Scott Cohen told the media outside the courthouse.
Loper, 27, had been celebrating a friend's birthday at the 20 Horse Tavern restaurant and bar. He was trying to break up the fight in the parking lot around 2:45 in the morning. Police say Crone pulled out a gun during the fight and started shooting. Loper was hit several times and died.
"That's Tim," said his wife, Beverly Loper. He's like a peacemaker. He's everybody's therapist in the family."
The victim's father called Crone a coward on Tuesday and challenged him to do the right thing and turn himself in.
Crone, 31, did surrender to Camden police Wednesday morning.
Loper, who served in Afghanistan, was beloved by family and friends.
"Tim had the biggest heart in the world. He would do anything for anybody," said his cousin, Ciara Blue.
Another relative, Faith Murray, was also at the party that night. She said she never thought it would be the last time she'd see Loper.
"I wish I'd taken him [home] with me. It's senseless," Murray said.
Published at 11:56 AM EST on Dec 4, 2013 | Updated at 6:03 PM EST on Dec 5, 2013