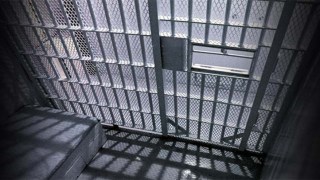 A western Pennsylvania man will spend six months to two years in jail for crashing his car into a pond during a police chase, killing his 16-year-old passenger.

The Indiana Gazette reported 22-year-old Kevin Vasbinder, of Mentcle, was sentenced Friday after previously pleading guilty to homicide by vehicle in the April 19 crash that killed Alyssa Stancombe.
State police say Vasbinder drove away when troopers were called to a store for a retail theft report that night.
Vasbinder lost control of the Buick, which went up an embankment, flipped and landed on its roof in the 5-foot-deep pond. Stancombe was rescued by troopers, but died of complications nine days later.
Indiana County Judge Thomas Bianco denied a defense request that Vasbinder serve the term on house arrest. Vasbinder apologized saying, "I can't explain how sorry I am."