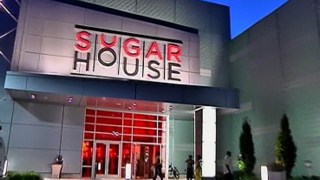 A man was robbed at gunpoint of $13,000 in casino winnings early Saturday morning in Philadelphia, police said.
The 43-year-old man told police he played blackjack at the Sugar House Casino on North Delaware Avenue between 11 p.m. Friday and 4:30 a.m. Saturday. He then cashed out after he was up approximately $13,000.
The man then took a taxi to a home on South Mildred Street. As soon as he arrived and walked towards the home, an armed man dressed in all black with a mask covering the lower half of his face approached him, police said. The gunman pressed a semi-automatic handgun to the left side of the victim's head and told him to get on the ground, according to investigators.
The gunman went through the victim's pockets and stole a wallet, an iPhone 5c and the $13,000 in cash, police said. The suspect then allegedly made the victim place a flower pot over his head and fled southbound on South Mildred in a small dark-colored SUV.
The victim accessed the GPS on his iPhone and called police. Investigators determined his phone was on the 100 block of East Allen Street. When they arrived they spotted a blue 2005 Nissan Murano that fit the description of the suspect's vehicle. As one of the officers approached the vehicle, the suspect, a 23-year-old man, fled from the driver's side, police said.
The suspect allegedly emptied his pockets as he ran towards the Sugar House Casino. He then went inside the casino and hid in the bathroom, according to investigators. More police officers arrived at the scene, found the suspect and arrested him.
The victim later arrived at the casino and identified the suspect as the man who robbed him. Police later located another 23-year-old man who they believe was the driver of the getaway vehicle.
Investigators recovered the victim's phone, approximately $5565, a set of car keys and several Sugar House Casino chips.
Officials have not yet identified the two suspects or the specific charges against them.