One of two men charged in the slaying of an off-duty Philadelphia police officer has pleaded guilty to third-degree murder and robbery.
Chancier McFarland, 21, also agreed to testify against his co-defendant, Rafael Jones, 25, who could face the death penalty if convicted of first-degree murder in the August 2012 shooting death of 40-year-old officer Moses Walker Jr., prosecutors said.

Authorities said Walker was in street clothes and walking to a north Philadelphia bus stop after an overnight shift when two men crossed the street and tried to rob him. Police said the 19-year veteran was able to draw his gun but was shot in the chest, stomach and arm.
McFarland pleaded guilty Thursday. The Philadelphia Inquirer reported that he gave one-word answers during the one-hour hearing.

Judge Glenn Bronson told the defendant that he would be sentenced to 20 to 40 years, provided that he cooperates with prosecutors in Jones' trial, which is scheduled to begin in December.
A parole officer and two supervisors were fired over the supervision of Jones, who failed a drug test days before the slaying. They have fought to regain their jobs, saying they were scapegoats.

A federal lawsuit filed by Walker's family blaming the parole board for his death was dismissed by a judge, but Walker's mother said she planned to appeal.

Walker, a church deacon who was also survived by five siblings, had planned to retire in 2013.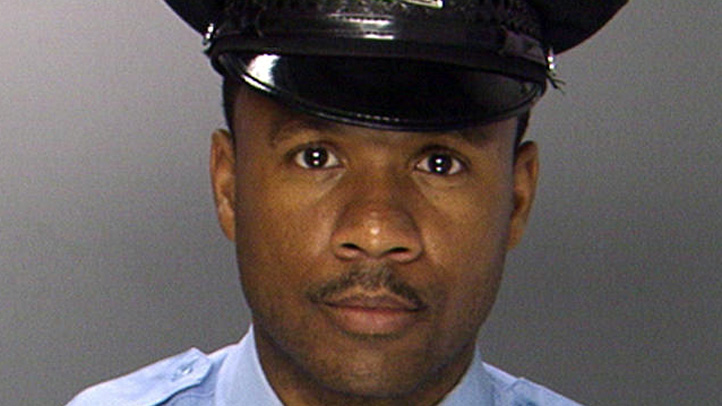 PHOTO: Philadelphia Police Officer Moses Walker, Jr.
Published at 1:29 PM EDT on Jun 13, 2014 | Updated at 1:34 PM EDT on Jun 13, 2014