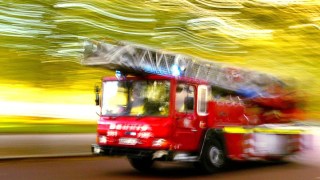 A man fell to his death as he and his brother were working to repair an elevator in a Jersey shore apartment building Friday.
Police say 25-year-old Brian Jacombe, of Bronx, New York, was performing maintenance at 233 N. New York Ave. in Atlantic City, N.J. when he tumbled down the elevator shaft around 10:10 a.m., according to police.
Both Jacombe and his brother, who was not injured in the accident, are employed by the same elevator company.
Officials from the Occupational Safety and Health Administration (OSHA) are conducting an investigation.
The 15-story building contains about 150 apartments for elderly and disabled individuals.
Published at 12:18 PM EDT on Aug 15, 2014 | Updated at 10:18 PM EDT on Aug 15, 2014