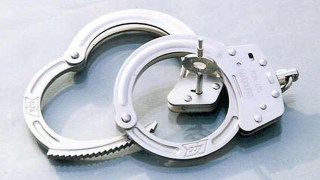 A central New Jersey man accused of sexually assaulting two boys is now facing more allegations.
Middlesex County prosecutors announced Tuesday that two more people are claiming that 42-year-old Michael Roberson, of East Brunswick, molested them when they were children. He's been charged with two counts each of aggravated sexual assault, sexual assault and child endangerment in those cases.
Roberson was served with the complaints in the county jail, where he has been held since he was charged last month with sexually assaulting two other boys in unrelated incidents at his home. Authorities say all of the alleged assaults occurred over several years, while the victims were children.

With the new charges, Roberson's bail was increased to $625,000. It was not known if he has retained an attorney.